Bedroom DIY's And Tips
Posted on October 11 2017
Have you been feeling crafty lately, but don't know what to make? Needing to bring change and inspiration to your room? Then you came to the right spot! I love decorating a new room or even changing up a style of a room just to make it feel like you're living the fashionable life. This week, I wanted to share some of my DIY's and tips to uplift your bedroom style! Nothing says "new room new life" like bringing creativity, style, and change together. Here are 4 crafts and tips:
1.  Hanging string of pictures
 Nothing says 90's and early 2000's vintage like developed pictures. If you have any developed pictures, or even polaroid pictures, ditch the picture frames and try this fun and easy DIY picture hanging. Use any kind of rope or string (the length is up to you) and tape your pictures back-to-back along the string. Once you're done with that, hang the string of pictures over your bed, vanity, or wherever you like! If you want to get even more creative, put fairy lights around your hanging pictures to make it even more magical! For my string of pictures, I used multicolored suede cording for my strings. You can find a pack of these colored cordings at Michaels or A.C. Moore for only $9.99!
2. Jewelry box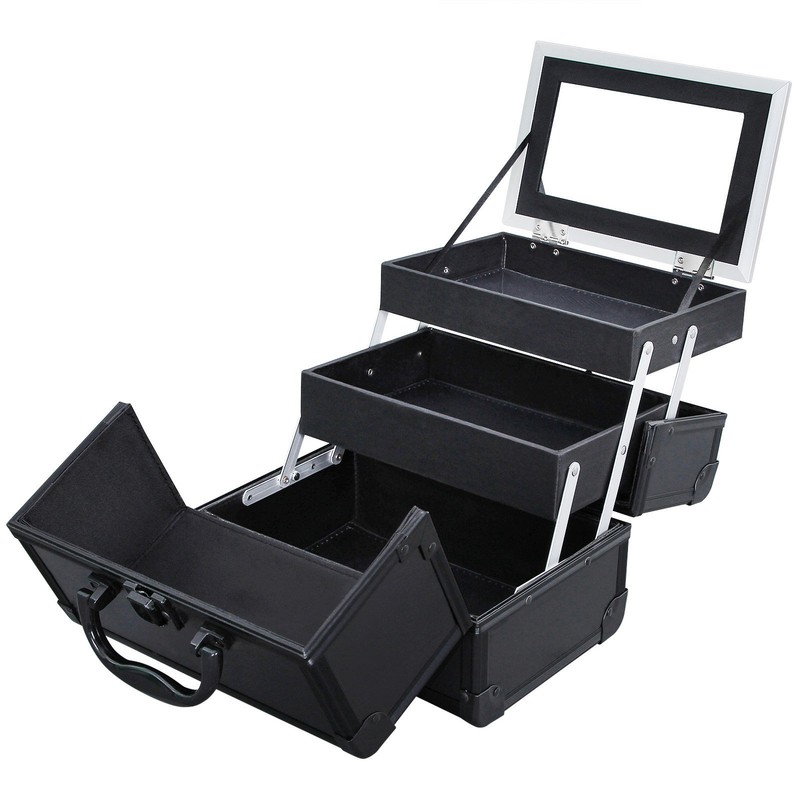 Whether you have a lot of jewelry or not, it can take up a lot of room on your vanity. Not only does it take up room, but it's also a pain when traveling with jewelry. What I use to keep my jewelry in at home and at college is my old makeup box. If you have an old makeup box that you don't use anymore, or don't even have one, it's a life and room saver, so i highly recommend doing this! I prefer using a makeup box that comes with different levels so that you can easily separate your jewelry by category and so that they don't get tangled together. Pricing depends on where you buy it, as well as the size and style, but I got mine from Ulta for about $20. Trust me, you won't regret this when it comes to college move-in/move-out day!
3. Rugify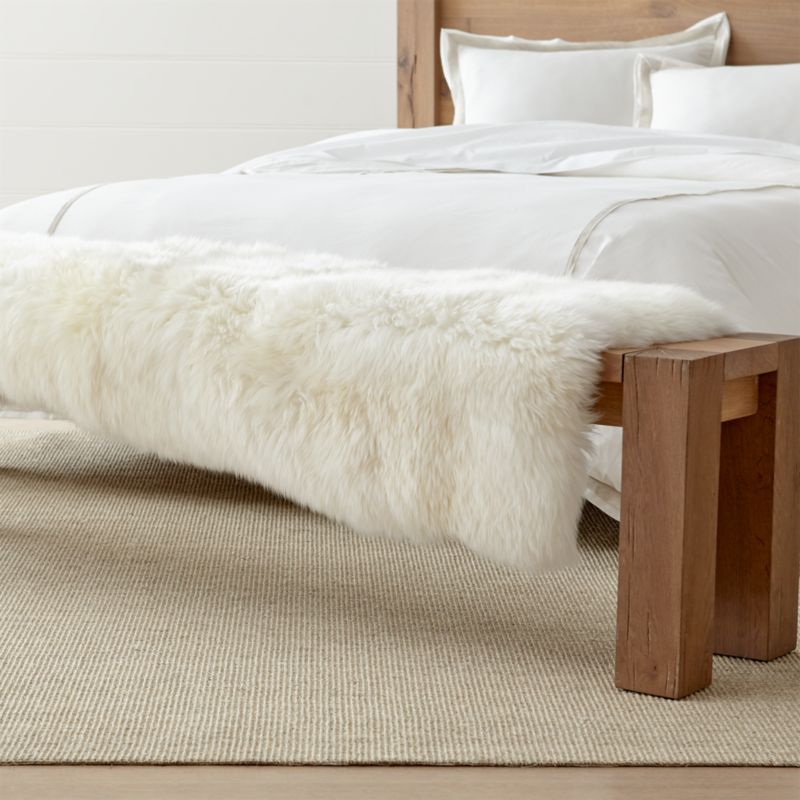 This tip is my favorite one so far! I have an old bench, which goes with my vanity, that I painted purple in middle school (yes I do regret it). I found a small sheep skin rug and used it to cover up the bench, which I put at the end of my bed. This trick will make you feel like rich, fashionable, and luxurious gal with class. Not only does it bring style to your home, but it also covers up old mistakes that you made. If you don't have a bench, that's also fine! Instead, put a sheep skin rug at the foot of your bed. This look just serves so much class for your room. You can find this rug basically anywhere, but I would prefer Amazon to save money. Also, my rug IS a faux rug, so I also prefer that type because who doesn't love animals?! Saving animals and money through style by one rug at a time for your room is the go-to.
4. Makeup Organizers
Organization and space are keys! If you do your makeup in room or bathroom, you know that makeup takes up a lot of room. I keep my makeup and brushes separated by the type of makeup in small, clear cups (about the size of a mason jar). Not only does it create an organized area for your room, but it also creates simplicity.
Even though there were only a few, I hope you enjoyed these bedroom crafts and tips of mine. I love seeing the creative side of everyone and the Swim Szn family loves hearing from you guys, no matter what! So if you want to share your ideas or pictures of your own bedroom DIY's and tips, comment below, DM Swim Szn on Twitter and Instagram, DM me on my links below, or just let us know what you think! If you have any ideas of what my next blog should be about, let me know! And for your time, here's a little discount of 10% that you can apply at checkout using the code DIY10.
XOXO,
Flynn Gniadek
 Follow me on: 
Facebook: Flynn Gniadek
Instagram: @flynn_gniadek
VSCO: flgn
Twitter: @flynngniadek
Resources: Tumblr
http://i.ebayimg.com/00/s/MTYwMFgxNjAw/z/7VkAAOSwzqFY9phV/$_3.JPG
http://www.elementsofstyleblog.com/wp-content/uploads/2013/10/Bedroom+white+bench+pair+sheepskin+rugs+foot+omI_yMKE2G0l.jpg
https://images.crateandbarrel.com/is/image/Crate/SheepskinBenchThrwIvoryROF17
http://4.bp.blogspot.com/-llQfwbJfot0/UuwP2io-iSI/AAAAAAAAHSo/5HVq_dKV6j4/s1600/makeup+brush+holder.jpg